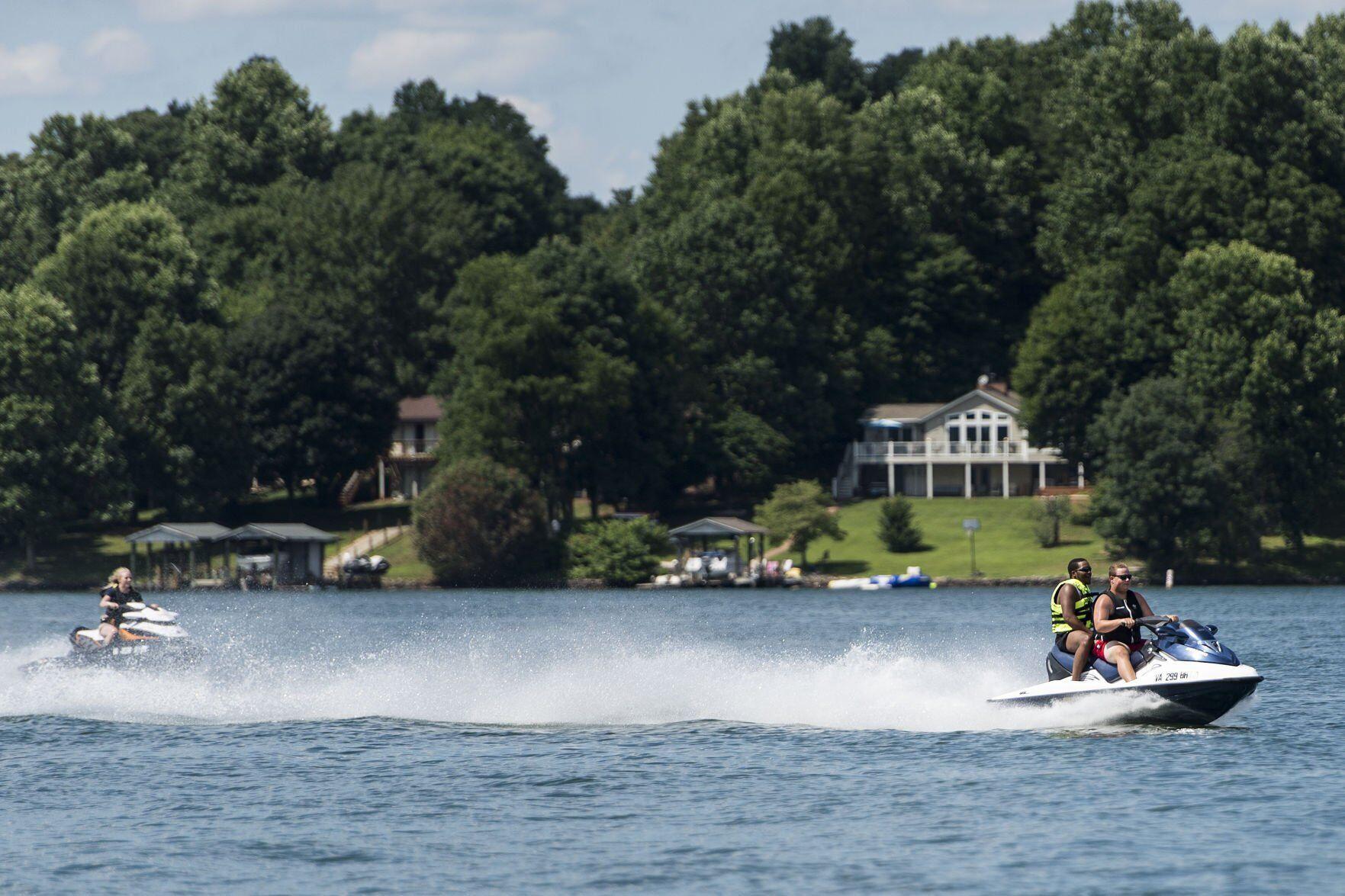 A section of Smith Mountain Lake along Merriman Run is under consideration for a no-wake zone by the Tri-County Lakes Administrative Commission less than a year after the Virginia Department of Wildlife Resources failed to approve a no-wakesurfing zone in the same location.
TLAC's navigation committee will be holding a public hearing at 6 p.m. Thursday at the TLAC office to consider the location near the entrance of Merriman Run for a no-wake zone. CPT Buoys LLC, the applicants for the no-wakesurfing zone last year, is applying for the no-wake zone.
CPT Buoys is a limited liability company formed by a group of lakefront property owners along Merriman Run. It was the first and only applicants for a no-wakesurfing zone when they became available in 2022. Dawn Saunders, a representative for CPT Buoys who spoke at several meetings, said wakesurfing had caused significant damage to her dock and made the surrounding area unsafe.
TLAC agreed to allow neighborhoods around the lake the opportunity to apply for no-wakesurfing zones in late 2021. Applications required evidence that wakesurfing created a public safety concern in the location and consent from 75% of the surrounding property owners.
The application by CPT Buoys LLC was eventually approved for recommendation by TLAC after several weeks of debate and a heavily attended public hearing last July. That recommendation went to the Virginia Department of Wildlife Resources for final approval, much like no-wake zone applications.
In September, the state agency announced it would not be approving the no-wakesurfing zone, going against TLAC's recommendation. In a statement, the agency noted that wakesurfing was one of several activities contributing to wakes in the area.
"The act of wake surfing, which is an activity best described as a wake board rider surfing behind a boat without the need for a tow rope is just one subset of boating related recreational watersports," the statement reads. "Related activities such as water skiing, water tubing and wakeboarding with use of a tow rope would remain unaffected by the proposed zone. Additionally, motorboats including those designed or modified to create extra-large wakes, could continue to operate without deviation so long as they were not specifically engaged in wake surfing activity. Therefore, the act of wake surfing, in and of itself, does not present any challenges which are unique from a public safety perspective and are not encompassed in other related activities which would remain permitted. As such, the prohibition of wake surfing would not have a significant impact with regard to public safety." 
Also included in the statement from DWR was the suggestion for a no-wake zone.
"Agency representatives believe that this area would be best served, and concerns more appropriately addressed, by moving forward with an application for a no wake zone. This would provide an all-encompassing solution, which would eliminate the wake generated by all motorboats operating within the area rather than the wake generated by a few motorboats specifically engaged in wake surfing activity."
While the suggestion was provided by DWR last year, 1st Sgt. Tim Dooley with the DWR said any applications or recommendations by TLAC would be evaluated based on the information provided. He said inspections of the location would be done before any final decision is made.
Any vote by the navigation committee for or against the no-wake zone would go to TLAC. A vote for or against recommendation of the no-wake zone would be held at the next TLAC meeting. The results of that vote would be sent to DWR for a final vote.
Jason Dunovant (540) 981-3507